Owning and operation a profitable small business is difficult in and of its self; but advertising and getting your business noticed by potential customers can be even more difficult. I reached out to some small business owners and compiled a list of simple but affective ways to get your small business seen by more people.
Business cards
One of the best tried and true methods of getting your business in the face of potential customers is to use business cards. Business cards are an inexpensive way to promote and advertise your business. In addition to using them to exchange during networking, business cards can be posted in libraries, on bulletin boards and with permission, can be left on display at certain restaurants.
Make sure your business card is eye catching but also has the important information, like your business name, what you do and your contact information.
Social media
Another even more popular way to advertise your small business, is to posted it on social media. Social media is the hottest thing out and putting your business on social media will get you seen immediately. The most difficult thing about putting your business on social media is finding your potential customers. Yes, you will be seen, but you want to be seen by people who will do business with you. One way to do this is by inviting potential customers to visit, like and share your business' page. (I highly recommend having a separate personal and business page). A few good examples of how your business can look on social media can be seen at my Facebook business page for BossLadyBLOOMS:RBT Exam Tutoring and the Facebook business page of Taylor Your Yard. With many businesses getting overwhelming good follows, feedback and sales on Instagram, it seems to be a positive way to show off your small business and get customers as well. Stitched by Sug is a growing Instagram business page that is making a big impact.
Websites
Having a website for your small business is crucial. Not only does it give your potential customers a landing page, a business website will allow you to book clients and to accept payments all in one place. Having a website for your business also tells the world that your small business is legitimate. Setting up a small business website can be difficult for some, and if that's the case, I recommend you to hire someone to set up your website for you. There are several sites that have website templets that walk you through the process of setting up and starting your small business website on your own, if this is what you choose to do, I would recommend using WIX, as I did for my website. (https://bossladyblooms.wixsite.com/website). There are other site builders such as this one on Shopify.
Search Engines
Of course we all know the supreme being of all search engines is Google, and getting your business listed in a high rank on this search engine will most definitely solidify that your small business will be seen, and seen by a lot of people. I've often heard this quote about Google, "if your business is not on Google, does your business really exist?" If you have not already, register your business for Google My Business. Here's a look at mine, for my tutoring business.
Believe it or not, Pinterest, is a search engine with pictures, not a social media platform. People search on Pinterest, just as they do on Google. Using photos relevant to your business along with keywords in the title and description, will send more traffic to your business.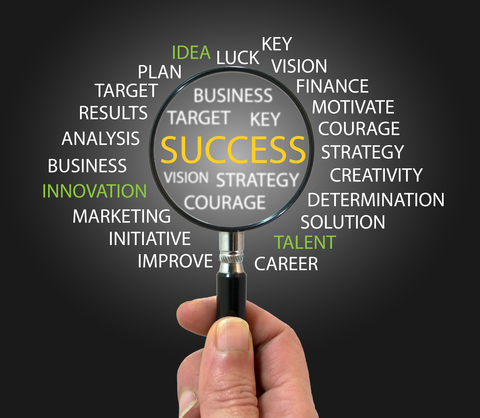 Weather you chose to use one or more of the listed ways to get people to notice, and buy from, your business, the key is to get as many eyes as possible, looking at and taking an interest in your business.
Wishing you all the best in your business.