How will you spend your Monday evening? No, no, not your weekend, but your Monday evening…💜
Monday is a day that most people dread  as early as Sunday evening.  If you are one of those people, making a few changes to what actually happens on a Monday may be beneficial.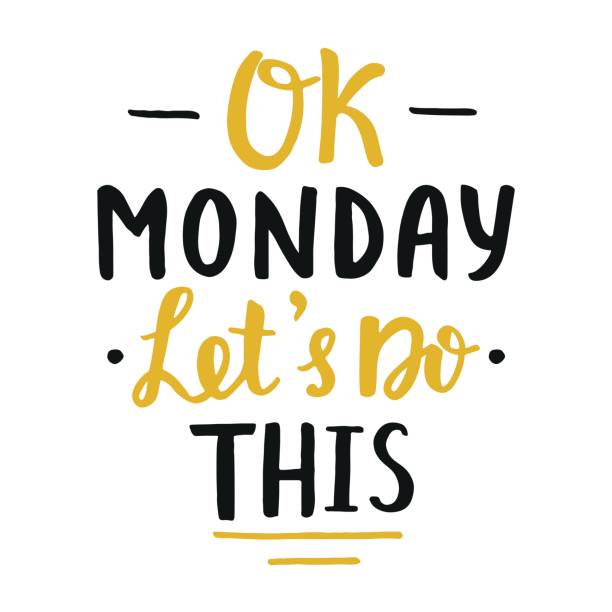 Plan for Monday
Monday is the first day of the work week and should set the tone for the rest of the week.  One major move is to have a plan for Monday.  Write down your goals for the day, for just Monday.  Assign Monday a specific task and stick to it.  I personally make Monday my bank and paperwork day.  If this day has a task, you know ahead of time what to expect.
Stop judging Monday
Another way to make Monday a best business day, is to stop making Monday the bad guy.  Monday is just another day. Other than it being farthest from Friday, it has no ill will.  This goes back to your entrepreneurial mindset.  If you think positive things will happen on Monday, positive things will happen on Monday.
Monday Evenings
If you, like other small business owner, make Monday your longest work day, its time to change that.  End Monday on a good note and at the regular end of business day.   Most business people are not Monday fans, because they pile all of their to-do list into one long day.  Plan to end Monday by spending time with friends or family.  Go straight home to be with your family, go have a drink with friends, or maybe go  work out or whatever it is you like to do.  But having something fun and positive to look forward to on a Monday puts it in a more positive light.
Bloom every Day
As an entrepreneur, every day is important to your growing business.  Don't allow the name of a day, or its position on your calendar to limit what you do with it. Use it to continue to build your empire.  From here forward, lets make Monday the best day for doing business.
Enjoy the rest of your week!
Keep BLOOMing 🌺
#bossLady out💜
Here are a few businesses to check out: 
BossLadyBlooms RBT Exam Tutoring